Sea container shipment is a very good alternative if you want to move abroad easily. Today it is one of the most cost-effective and safest ways of transport, even if you don't think so at first. At the MoveArtis team, we believe in prior assessment and accurate planning. We also strive to provide our clients with all the useful information they need to find the right moving method.
In this article we present all the important information (prices, shipping container sizes, etc.) that you need to know about container shipment. Are you ready for an international move? So let's go!
Container shipment: in which cases should you choose it?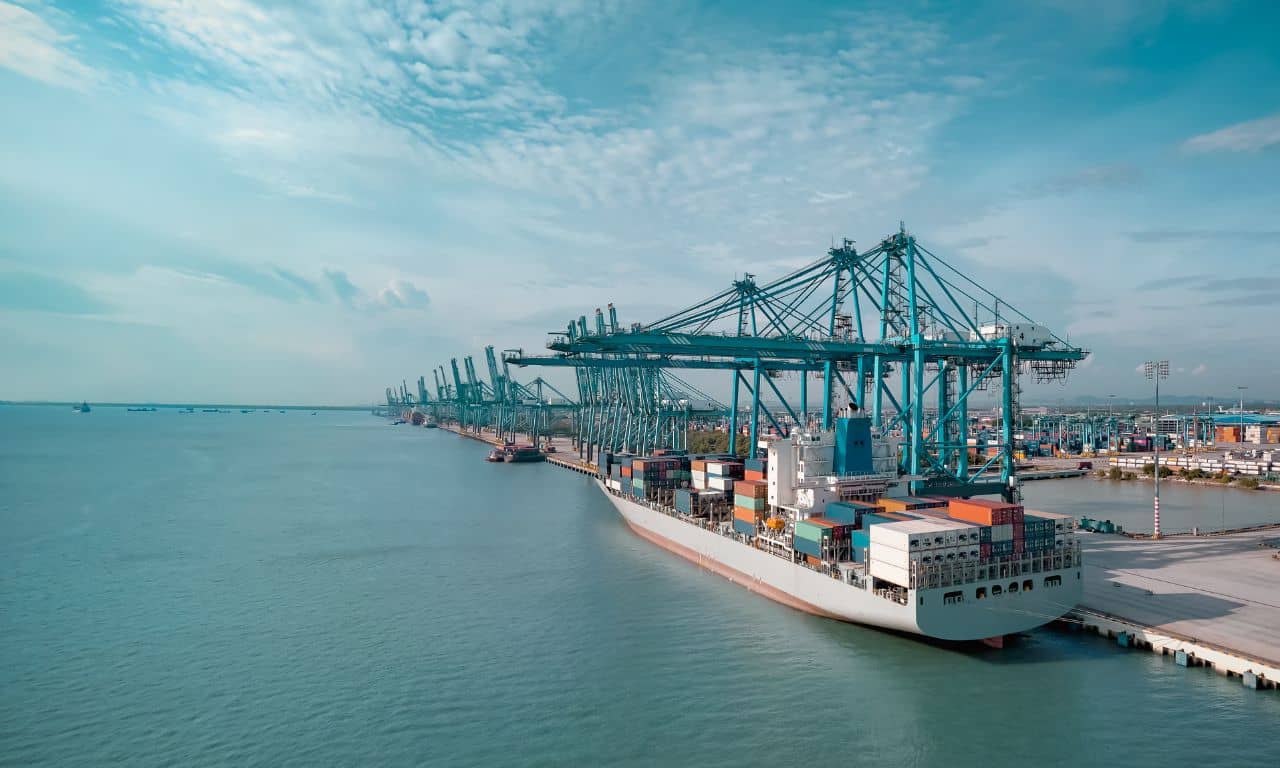 When you decide to move abroad there are many things to do. First of all, you need to choose what to take with you and what's easier to buy again. In general, things that are irreplaceable, of great value to you or that you have an emotional attachment to are worth taking with you. But you probably won't need the 20th mug and the 12th set of cutlery if you move alone or with your partner.
Conversely, if you have to transport the belongings of a whole family and an entire household abroad, one of the best choices is international container shipping. Huge volumes can be transported that way – if you want, you can take all the closets and even your piano with you. It is also the best possibility if you are moving to another continent, such as America, Australia or Asia.
But it's important to know that sea freight can take up to 30-60 days. This is a long transport time, but in return the parcels make their journey safely and minimal environmental impact. Therefore, we only recommend it if the packages to be moved are not time-sensitive and can be dispensed with during the sea transport.
Let's speak about shipping container sizes
There are two types of containerised transport: Full Container Load shipment (FCL) and Less than Container Load shipment (LCL). The latter means that the contents of the container are divided between several consignees. So the dimensions of shipping containers are vary, because they depend on the type of the sea transport and your package:
type,
volume,
shape,
weight etc.
Generally the most commonly used shipping container dimensions being 20 and 40 feet. If you don't know what size shipping container will be needed, always ask for professional help!
Container shipping costs and prices – How much is a shipping container?
Sea container shipping rates primarily depend on the volume and distance to be shipped, increasing proportionally from a minimum rate of 1 cubic meter. However, since ocean-going vessels transport a large number of containers over long distances at a time, the cost per unit is generally lower than for air or road transport.
For example:
From experience we know that in case your shipment is maximum 1 m3 it is better to send the it as air shipment. In case the volume is higher you should choose a part load sea shipment (LCL) when several consignee are using same container, so the price is divided based on your shipment volume. LCL shipment must be prepared in a proper way! This means that we load goods onto pallet and pack your goods around with cardboard and stretch foil or we load your goods into wooden crate crate to protect them from damages when loading together with other shipments. Once your shipment is bigger then 10 m3 it is best to use a 20 feet container. The loading capacity of a 20 feet container is 33,2 m3, but usually you can load 28-30 m3 since there is always some space loss. When you shipment exceed the volume of 30 m3 or you would also like to ship your car then you need to choose a 40 feet container. The capacity of a 40 container is 67,7 m3.
Sea container shipping by MoveArtis from step to step
If you want to make use of sea container shipment, you should be aware of the processes involved. At MoveArtis, we carry out a thorough pre-move survey before ordering a removal service. First, we determine the quantity of items to be moved and we choose the most suitable removal method. If you like what we offer and order our service, we deliver the optimal shipping container to your address if driving in condition sallow that.
At this point, it is very important that the furniture and packages to be moved are packed in a seaworthy manner and secured inside the container. Finally, the container will be taken by truck to the port where we will also take care of customs clearance.
Depending on the transport, the cargo may arrive directly at the port of destination, but it may also be transhipped at intermediate terminals. At the port, it is loaded back on the truck and transported to the destination. But don't worry, we'll keep track of your container shipments, plus if required, we can also assist with unloading, unpacking, setting up and handyman duties.
3 useful tips for preparing a sea container shipment
How to prepare for sea container shipping? What to consider when packing? Here are three practical tips from us.
1) Check the condition of the container!
The first thing to pay attention to is checking the condition of the container. Only sign the take-over declaration if you are satisfied that the container has been delivered in a condition suitable for removal.
2) Watch out for seaworthy packaging!
The next important point is the method of packaging. All packages must be secured and tightly fastened together. If there is a small space between the packages, during the transport the shipment may be damaged by vibration. It is also useful to create straight walls during packing. This makes it easier to add and secure irregularly shaped items to the existing unit in the container. In the end, you should secure the shipment with a cross tie or a wall plate.
3) Think about the official documents and customs clearance!
Before sea transport you should:
check the customs clearance,
collect the official documents required for transport
and find out about extra costs (for example port transit fees, terminal handling charges, etc.).
Different countries and ports have different systems for handling shipments, so it's important to prepare carefully for the move and the cost of transporting by container ship.
Cost-effective and convenient: entrust your container shipment to professionals
Nowadays there are many container shipping companies, but at MoveArtis we offer an even more complex service. We will guide you through the whole process: from packing to putting up the last picture frame. Our 35 years of international moving experience is your guarantee that your sea container transport will be a predictable, safe process. Relax and enjoy a stress-free move with us!
If you are interested, please use our free consultation service!